welcome to restore retreat
Rupert and Shera Bledisloe's house Lydney Park is steeped in history and has a magical Roman temple within the estate.
At the Restore retreat you will leave your normal routines behind and enjoy the benefits of being all women in a nurturing, magical and truly restorative setting. You will learn the benefits of a raw and organic diet, and how nutrition can help to re-energise and detoxify your body. You will also feel the amazing benefits of yoga and relaxation, all helping you to recharge and kick start your energy levels as Autumn turns to Winter. Relax in the sanctuary of Lydney Park with its beautiful gardens and parkland!
Included in the price are morning juice, breakfast, lunch, tea and dinner; morning and evening yoga (4 sessions); a nutritional lecture with Noonie and a raw food demonstration with Q & A with Asa. A guided meditation and deep relaxation at the end of each day. Reflexology, facials and massages are extra. This retreat is very, very relaxed with plenty of exploring, walking, sleeping and reading time. No one will be obliged to partake in any classes or meals if they do not wish to.
Dates are: Friday 2nd – Sunday 4th March 2018
Please book early as places are limited to 12 people. The earlier you book the more choice of room you will have.
Single room with shared bathroom £595
Twin room with shared bathroom £495
Please note that there will be no caffeine or alcohol available for the duration of the retreat.
Extras available include aromatherapy massage, holistic facials, nutritional consultations, reflexology treatments and one on one yoga sessions.
All Extras prices available on request.
For further information:
Please email tabitharobertson@me.com
or telephone 07960 334133 with any questions.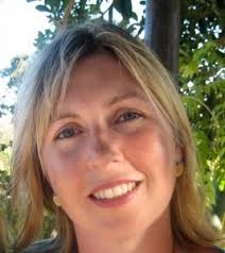 Ila Massage with Tabitha Robertson
Tabitha will be offering bespoke aromatherapy messages starting with an Ila foot scrub and finishing with heavenly hot poultices placed on the chakras.
60 minutes, £75
Ananda ayuverdic facials are also on offer, £75.
Cost of treatment is payable to Tabitha at the end of the retreat.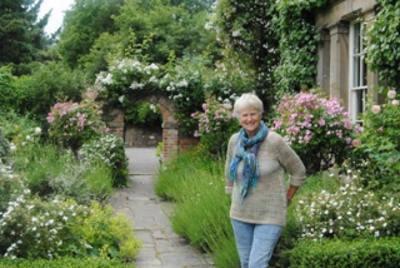 Reflexology with Karin Simonnson
Reflexology or Zone Therapy is an ancient healing art where areas on the feet, hands or face represent different organs and body parts. By stimulating these zones Karin will also work on the represented body parts and inner organs.
Karin starts her sessions with giving acupressure on the back, shoulders and arms. She then wraps warm towels around your back while she gives gentle but effective reflexology.
The cost per treatment is £75, and please pay Karin in cash at the end of the retreat.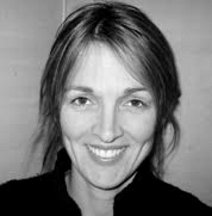 Private Nutritional Consultations with Noonie Zand Goodarzi
Noonie Zand Goodarzi is a fully qualified nutritional therapist with over 4 years training, studying at both BCNH (British College of Nutrition and Health) and the Institute for Optimum Nutrition (ION) in Richmond. Noonie will be giving a talk on a different topic on each retreat such as Nutrition for the Menopause or Digestive Health, which will look at the subject in detail, offering diet and lifestyle advice, plus a Q and A session between everyone at the end.
She will also be offering private nutritional consultations to anyone who wants to address particular health concerns through nutition, or anyone who simply wants help in cleaning up their diet. Consultations are limited to 5 places and must be booked in advance on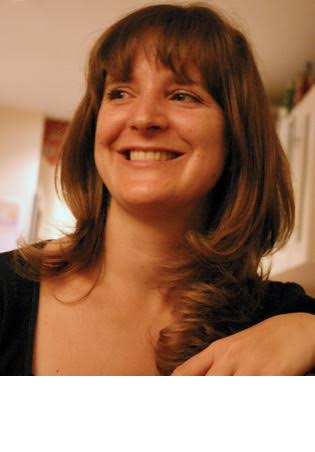 Yoga with Rebecca James
I teach alignment-based flow yoga and Hatha yoga. My classes are designed to open the body, make room for the breath and increase strength and flexibility. Although I teach in a flow style my classes are moderately paced and should be accessible to everyone. I hope at the end of the class you will feel more at peace with yourself and comfortable in your own skin. On the retreat the classes will have a specific theme designed to tie in with the nutritional talk and diet: past classes have worked on the digestive system, reducing stress and finding resilience.
Meditation is fundamental when it comes to taking care of our mental health and maintaining balance in our lives. I teach mindfulness and breath meditations to help us become aware of the nature of the mind and to liberate ourselves from the critical narrative that accompanies many of us through life causing unhappiness. 
Yoga Nidra is often translated as yogic sleep. It is a form of meditation and uses various techniques to take you into a deep state of relaxation where you are hovering between deep sleep and your dream state. It allows you to process past experiences and energy patterns so you can set up healthy patterns for the future creating a more positive life. It is very profound and healing.
07929 185057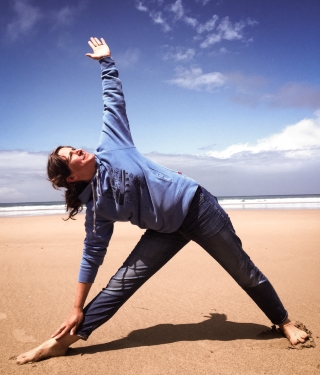 Raw Food Demo with Asa Simonnson
Asa is our naturopathic chef who will prepare and serve a divine spread of vegan food, mostly raw but with some cooked delights, high vibrational foods. Super healthy gourmet decadence.
Asa is a Nutritional Therapist and a Naturopath with a passion for preparing food for health and longevity.
You will also have the opportunity to join her for a raw food demo during the retreat as well as Q&A sessions.
Asa works in London seeing clients in her private clinic. She is also writing her first Healthy Recipe book that is coming out in spring next year.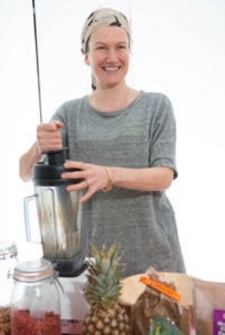 Cas – The Hostest with the Mostest
Cas will look after all your needs on the retreat.
Gong Bath
A gong bath is a form of sound therapy where the gong is played in a therapeutic way to bring about healing. The term gong bath means that you are bathed in sound waves.
We will lie down in the yoga room with pillows and blankets and let the sound waves of the gong envelope us for 50 minutes.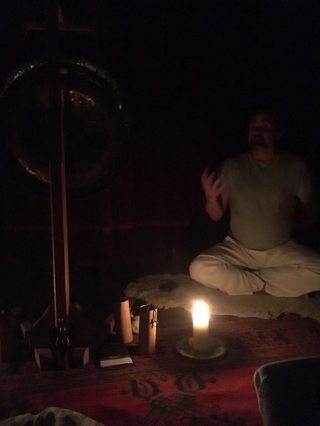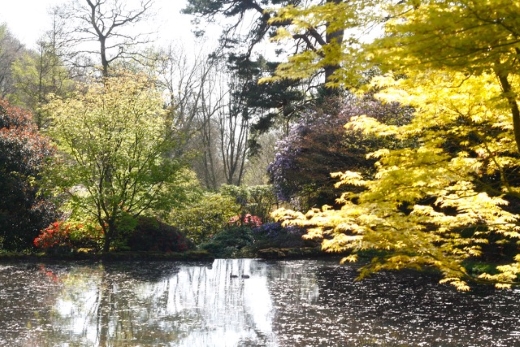 Parkland Walks
You will explore the parkland surrounding Lydney with Cas as your guide after lunch every day.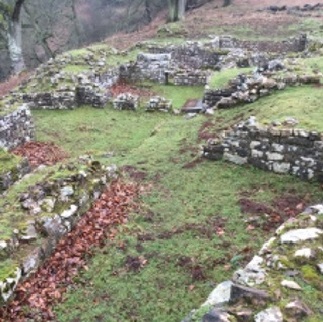 Roman Ruins
On the last day we will meditate at the Roman Temple dating back to 100 BC.
Here you will find an incredible peaceful and spiritual energy as the temple sits on the confluence of 12 lay lines.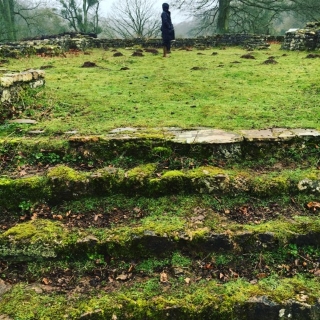 FRIDAY
12.00 – 1.30 pm – Arrive at Lydney Park
1.30pm – 2.30pm – Buffet Lunch
2.30pm – 4.30pm – Guided Walk Around The Estate, Including The Arboretum, Treatments And Relaxation In Front Of Roaring Fire.
4.30pm – 6pm – Yoga
6.15pm – 7.15pm Nutritional Talk with Noonie
7.30pm – 8.30pm – Supper
8.45pm – 9.45pm Introduction to Yoga Nidra
10pm – Herbal Tea and Bed
SATURDAY
8am – Juice
8.30am – 9am – Crazy Dancing with Tabitha
9.15am – 10.15am – Yoga
10.15am – 11am – Breakfast
11am – 1.30pm – Walk, Treatments or Relaxation
1.30pm – 2.30pm – Lunch
2.30pm – 4.30pm – Walk, Treatments or Relaxation
6.30pm – 7.30pm – Light Supper
7.45pm – 8.30pm – Raw Food Demonstration by Asa
9pm – 10pm – Intro to Chanting and Gong Bath
SUNDAY
8.30am – Green Smoothie
9am – 10am – Yoga
10am – Silent walk to Temple ruins
11am – 12am – Brunch with Asa with Q&A
12 – 3pm – Treatments and Relaxation
3pm – Depart from Retreat
Lily – Feb 2017
"Restore Retreat does what it says on the tin.  Loved the whole weekend and still reaping the benefits. The team were so welcoming and the weekend well organised, very important for relaxation in my book.  Delicious nutritious and inspiring food.
Yoga beautifully taught along with the meditation, all more than met my expectation. Delicious treatments and fairly priced.  Loved the gong bath.
Will definitely come again (if you have room!), and have already recommended you to at least two girlfriends.  All fabulous."
Nicola – February 2017
"I had a terrific time with you and can't begin to explain how different I felt physically having eaten the wonderful food of Asa. My body was breathing a huge sigh of relief that I was finally giving it something it liked and not giving it foods it doesn't tolerate.
I felt strong, calm and very positive from Rebecca's yoga and relaxed and unknotted from your wonderful massages.
I thought your weekend was very carefully planned and beautifully organised. The house and grounds were very special; it was a privilege to stay there. Cas's housekeeping was exemplary; I was particularly  impressed by her fire lighting and stoking skills and her little dog Maud was a delight.
Thank you all so much for such a splendid weekend. Sign me up for the next one. I do not want to miss it."
Debbie – November 2015
"I was very impressed by the programme content of our retreat and its delivery.   I thought it was so well organised and enjoyable, I am unable to give you any constructive criticism!"
Nicole – June 2014
"Nicole came on our last retreat in June and wrote about it on her blog www.inkaesthetics.co.uk/blog"
Nadia – March 2014
"Not sure where to begin as the whole weekend was uplifting, revitalizing, calming, comfortable and oh so deliciously healthy!
Behind the scenes you had all prepared so much for us, everything was done quietly and so efficiently. I thought everything from the massages, yoga, food/nutrition and comfort of Cas' home was top quality.
It was a joy to be part of such a lovely group of women, who were all on the same page! I never felt overwhelmed by anyone or anything! I thought Asa's food was quite eye opening and delicious. I had no idea how versatile raw fruit and vegetables could be. I am newly educated and thought Noonie's talk on nutrition was wonderfully complimentary to the food we were eating and the whole health aspect of the weekend."
Mel – November 2014
"I just loved last weekend, it was a complete delight. I thought you hit the right note at every point. The food was a revelation to me… a huge learning curve.
Asa was an exceptional cook. Noonie's talk was fabulous and so was Karen's reflexology…what a pair of hands and SUCH empathy.
Tabitha you organised us all so gently and beautifully, what a charismatic focus you were. I thought Rebecca did very well considering everyone was at different levels. In fact the yoga is a key element as is the meditation."
Our address is Lydney Park Estate, Nr Bristol, Glos GL15 6BT
Lydney Park is 2 1/2 hrs drive from London or you can get the train from Paddington to Bristol Parkway.
The house is about 25 minute's drive from Bristol Parkway station and there are taxi's outside the station.
Bookings are made on a first come, first served basis on receipt of full payment.
Amendments to bookings may be made up to 21 days prior to the date of the retreat.
If you need to cancel less than 21 days before the date of the retreat you are welcome to send someone else in your place.
Where you are unable to attend due to adverse weather conditions, illness or other personal circumstances our booking and cancellation policy will still apply. However, at our sole discretion we may offer alternative dates for a replacement retreat at short notice.
In the unfortunate and unlikely event that the retreat has to be cancelled we will always try and give you as much notice as we reasonably can and you will be offered the choice of an alternative date. We will not be liable for any other costs or expenses that you may incur.